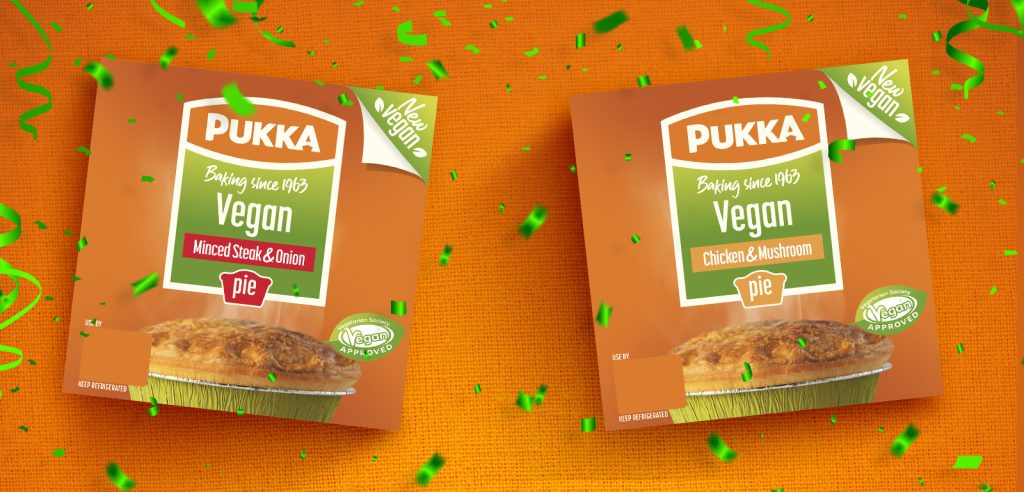 As The People's Pie, we want to make sure that everyone can tuck into our tasty recipes, which is why we've reinvented two firm favourites to make them 100% plant-based.
Say hello to the newest additions to our Pukka family; Vegan Chicken & Mushroom and Vegan Minced Steak & Onion.
Fresh out of the oven is our Vegan Chicken & Mushroom pie, filled with tender soy 'chicken' pieces married with sliced mushrooms and a savoury vegan creamy sauce.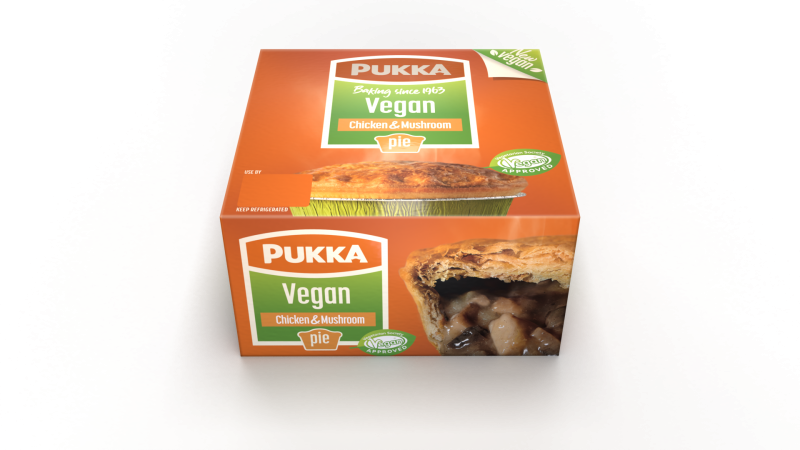 But why stop there?
We wanted to give people two tasty options to choose from – cue our Vegan Minced Steak & Onion pie, which offers a plant-based spin on a classic.
Minced soy protein vegan 'steak' has been perfectly paired with onions and a rich gravy. Both of these pies are wrapped in 144 layers of our signature golden puff pastry.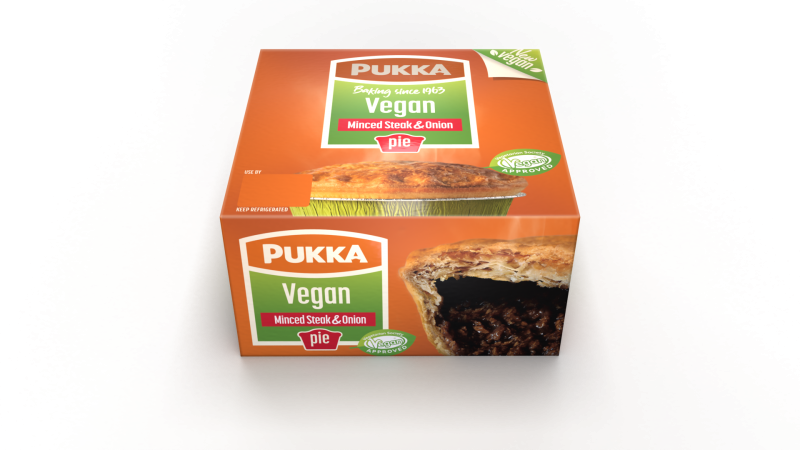 We may have removed the meat and dairy so that vegans, meat-reducers and flexitarians alike can enjoy a Pukka – but we certainly haven't compromised on taste.
So, what are you waiting for?
Our new additions are launching into UK supermarkets throughout the year – including Morrisons and Sainsbury's from September.