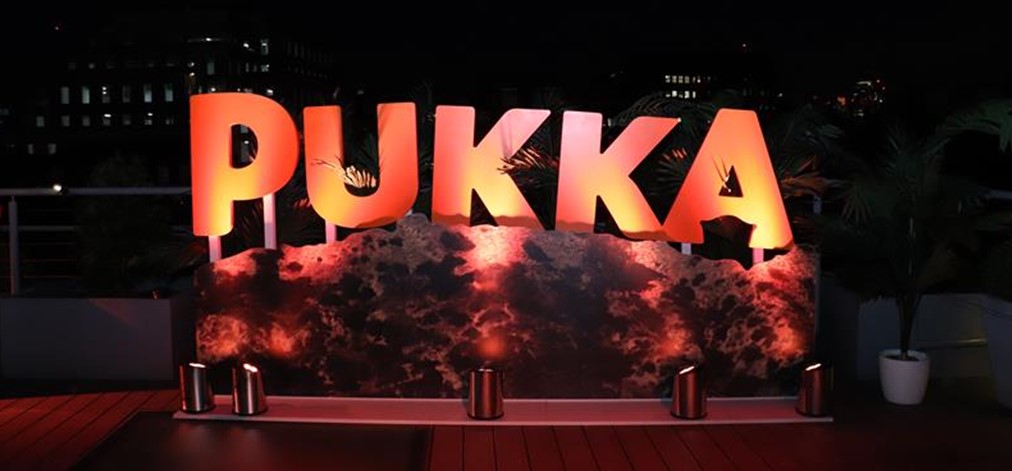 The cameras are rolling and our tasty new Slices, Sausage Rolls and a Pasty are taking over TV screens in our biggest EVER campaign.
The epic new 'Pukka Presents' ads shine a spotlight on the new savoury pastry range, which is now available on supermarket shelves. You may have spotted us on some of your favourite channels such as ITV, Channel 4, and Sky. And if you haven't, don't worry, because we'll be keeping up appearances throughout November and December.
All our ads focus on real people and real food, spotlighting some of the nation's unsung heroes that have kept us going over the past 18 months. And because our new range will take you on an action-packed taste adventure, we've made this a focus because these people don't just deserve fuel – but full-on flavour.
News this big deserves to be celebrated. To launch the ads, we hosted an exclusive rooftop Hollywood Hills premiere for media and influencers in the heart of London's Soho. Of course, our tasty new range was available for people to enjoy – from the first bite, to the very last crumb.
We wish all our loyal Pukka fans could have joined us on the night, but you can still get the VIP treatment from the comfort of your own home by picking up one of our savoury pastries from your local Asda, Morrisons or Sainsbury's and watching our epic ads below.