Our retail range
Whether it's a big night in, or a mid-week tasty tea pick up a Pukka in store and you're only ever 25 minutes away from that warm, fuzzy freshly baked Pukka feeling. From the classic Steak & Ale, to Veggie Leek and Potato, with 10 delicious flavours there's something for everyone to fill up with no fuss.

Wondering where to buy Pukka? Our crowd-pleasing pies are stocked in more than 4,000 grocery shops nationwide, including Tesco, Asda, Morrisons, Sainsbury's and Co-op, as well as a range of smaller convenience stores.
And they're as simple to serve as they are to find - just pop your pie onto a baking tray, stick it in the oven, and then make the most of the 25 to 30 minutes it takes to cook.
So, whether you're grabbing a few flavours to keep everyone happy or serving up one of our family favourites, set that oven going and make your mealtimes easier.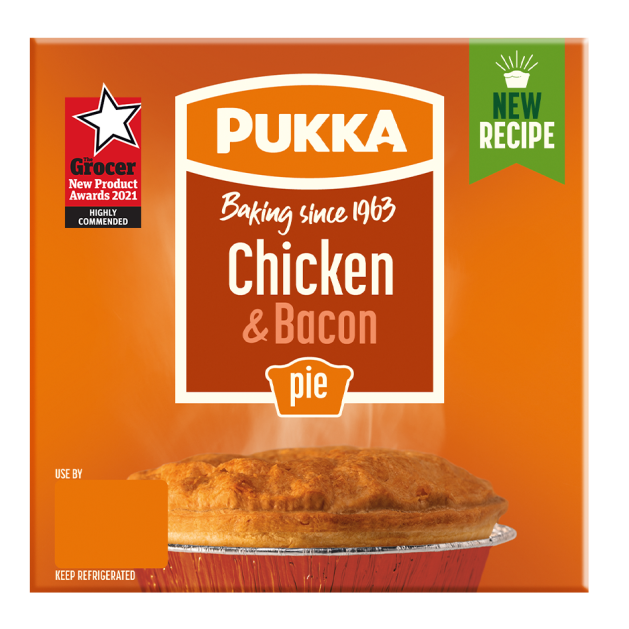 Filter Pukka products by categories
Pasties
Pies
Sausage Rolls
Slices
Individual
Just For Two
Multipack
Discover More