The cooler days and longer nights can only mean one thing – pie season. Autumn is made for wrapping up warm and tucking into your favourite comfort food so, to celebrate, we're launching a whole bunch of new pies for you to try.
Here's a quick round up of our deliciously tasty launches.
Steak & Ale (new recipe!)
For a deliciously hearty dinner treat, try our new Steak & Ale Pie. Staying true to the pie perfection we're famous for, the new recipe features high quality, prime cuts of beef steak cooked in a deliciously rich gravy with St Peter's Bitter – creating an enhanced ale flavour and a darker, richer gravy for a sensational flavour feast.
Pick it up in Asda from end of September.
Veggie Leek & Potato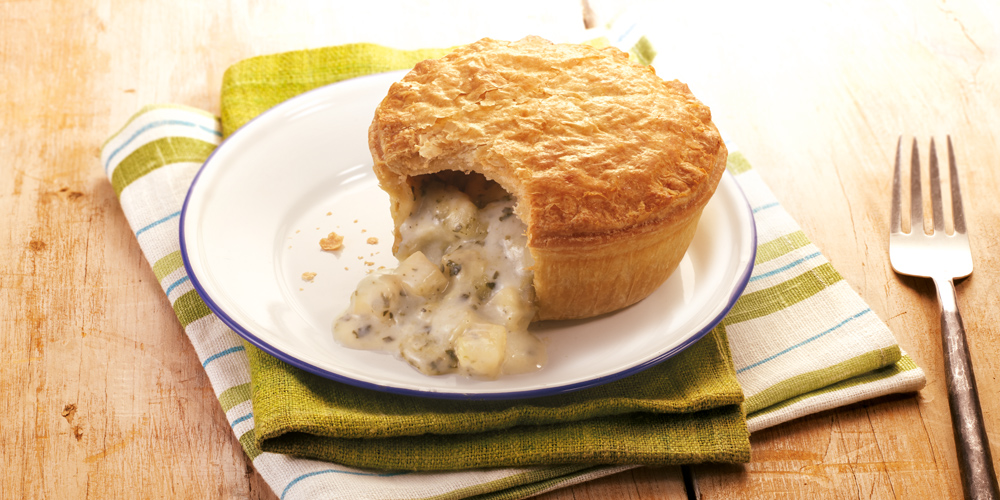 We're also expanding our meat-free offering! Our new Veggie Leek & Potato is a truly indulgent pie, filled with leek, potato, and spinach and with a creamy mature cheddar sauce. It's total veggie heaven and comes Vegetarian Society approved.
Whether you never eat meat or are just trying to eat a little less, you'll love this heart-warming pie. It's available from 24th September in selected Asda and Ocado stores.
Frozen Sharing Pies
We're also launching a new range of Frozen Sharing Pies to give pastry lovers a delicious and convenient dinner option to enjoy with friends and family.
Made with Pukka's famous light, flaky, golden puff pastry and carefully selected high quality ingredients, the mouth-watering pies are available in three favourite flavours to suit a range of preferences: Steak, Minced Beef & Vegetable and Chicken & Vegetable.
The new Frozen Sharing Pie will be available in selected Farmfoods stores from the end of September and in selected Iceland stores from November.