At the chippy
Selling our pies in Britain's fish and chip shops has been our bread and butter for more than 50 years.
The sizzle of the fryers, the waft of vinegar as it's splashed over your chips, the crackle of the paper as everything's neatly wrapped up in one, two, three layers, ready for you to unwrap and tuck in.
We reckon there's nothing so comforting, or British, as a great, big plate of pie and chips, and Pukka Pies have been nestled cosily at the centre since the 1960s. In the earliest days of Pukka our founder, Trevor Storer, sold some of his very first pies to local Leicestershire fish and chip shops, and as word spread like wildfire they became a staple of chippy teas in the Midlands, the North, and eventually nationwide. Today our bright foil cases peek out of parcels picked up from thousands of chippies all over the UK, bringing good honest food to a nation of hungry folk every single day.
There's nothing better than a Pukka chipshop pie. I take the top off the pie to dip my chips into the oozing gravy. Delicious!
Chipshop customer
Our chip shop range
Our chip shop pies are made with soft, doughy pastry and hearty fillings, and everyone knows there's only one way to serve them – plonked upside down on a big pile of chips, ready for you to lift off the bright foil casing and dig in.
Steak & Kidney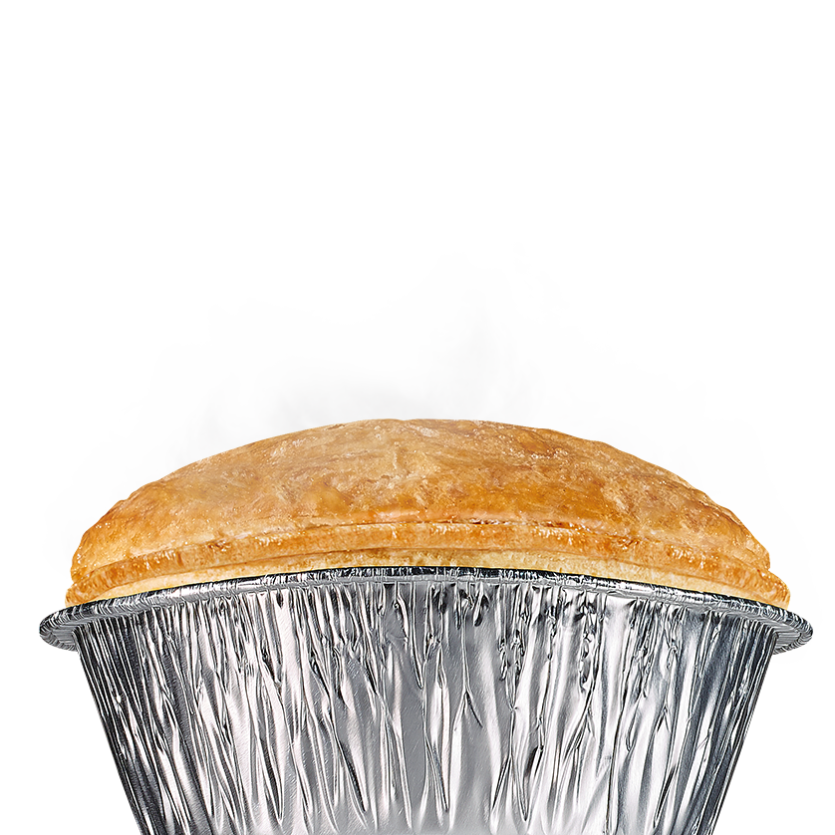 Chicken & Mushroom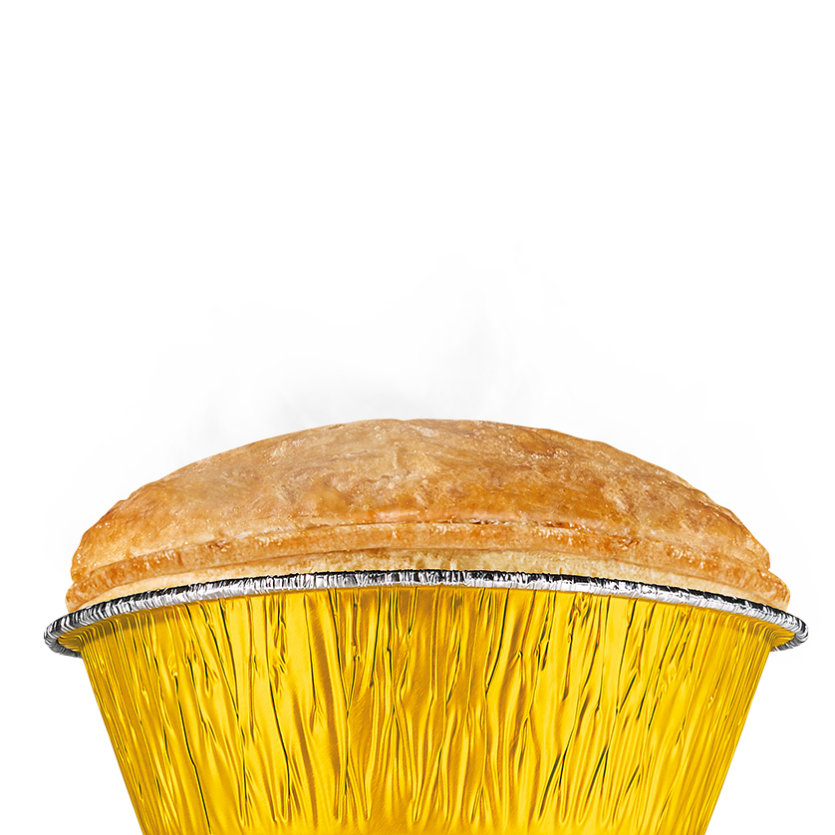 Steak & Ale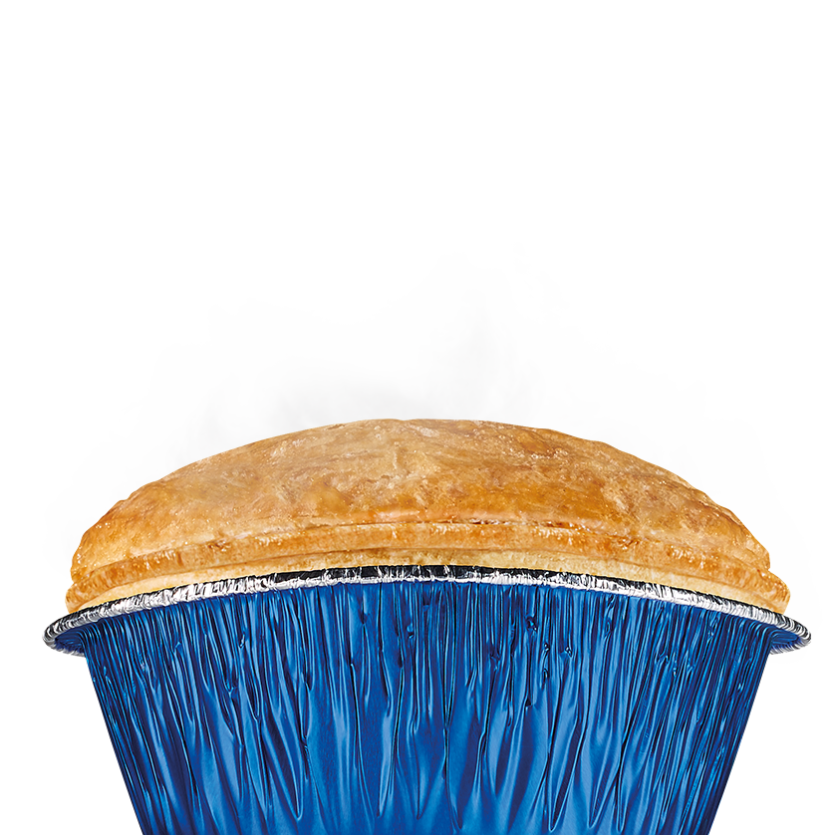 Potato, Cheese & Onion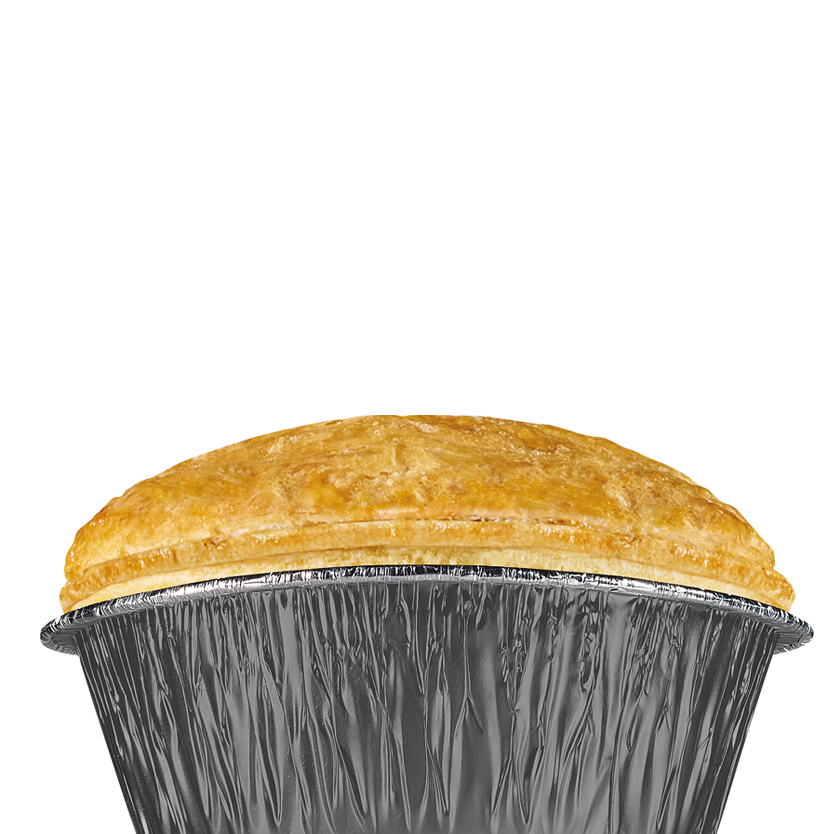 Veggie Tikka Masala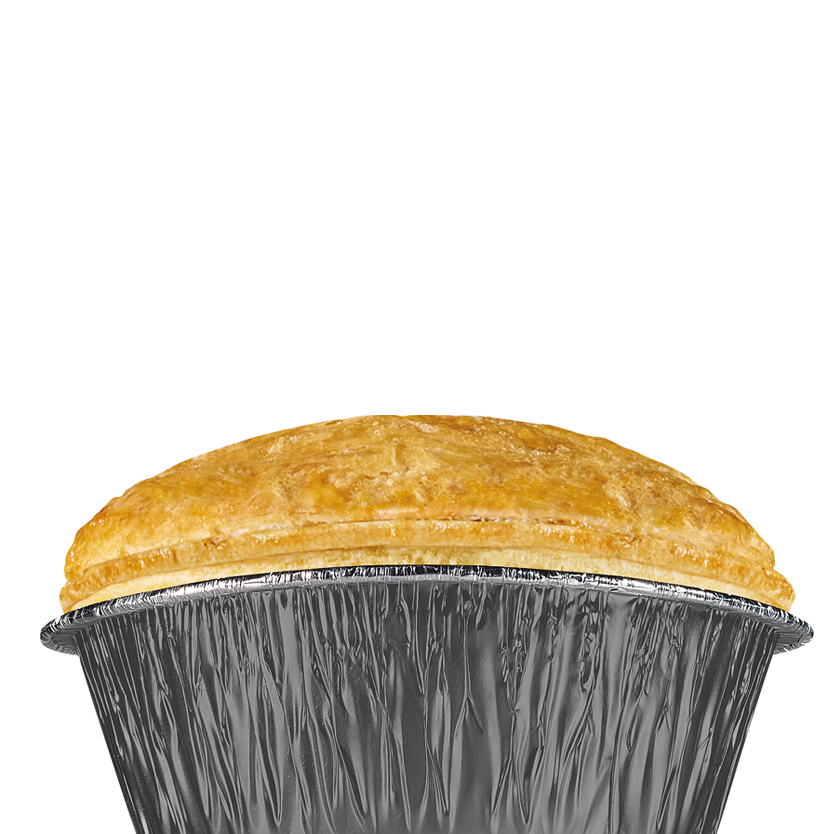 Chicken & Gravy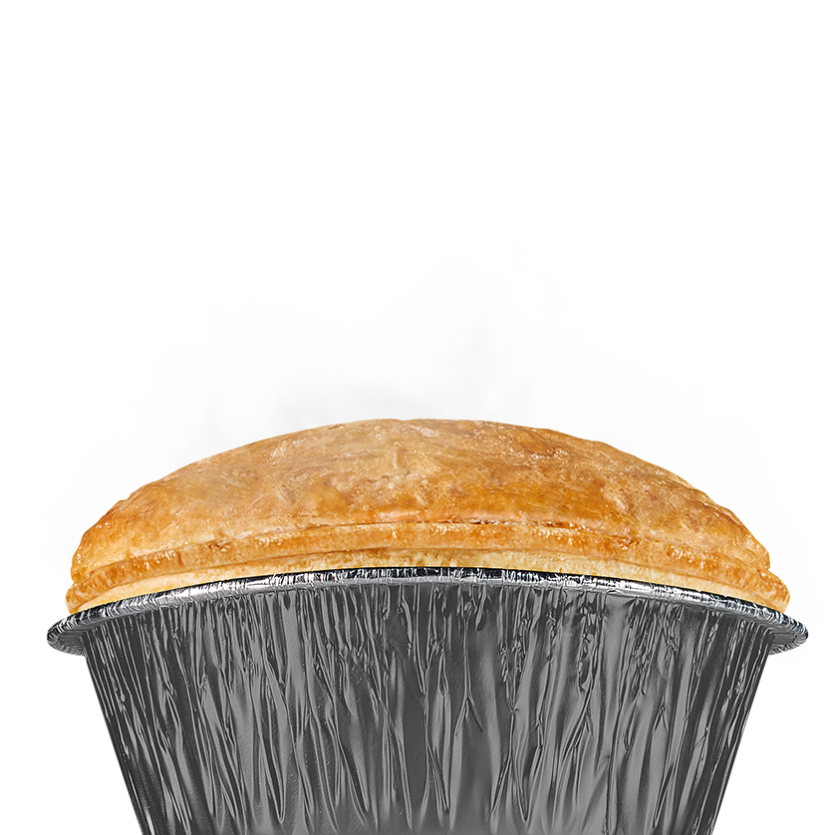 Minced Beef & Onion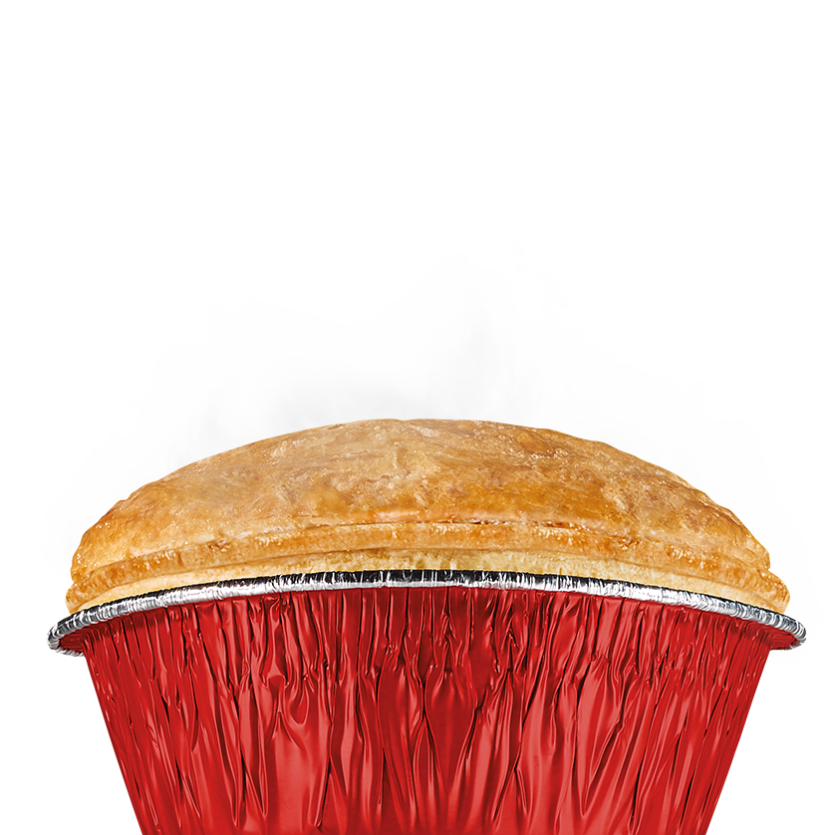 All Steak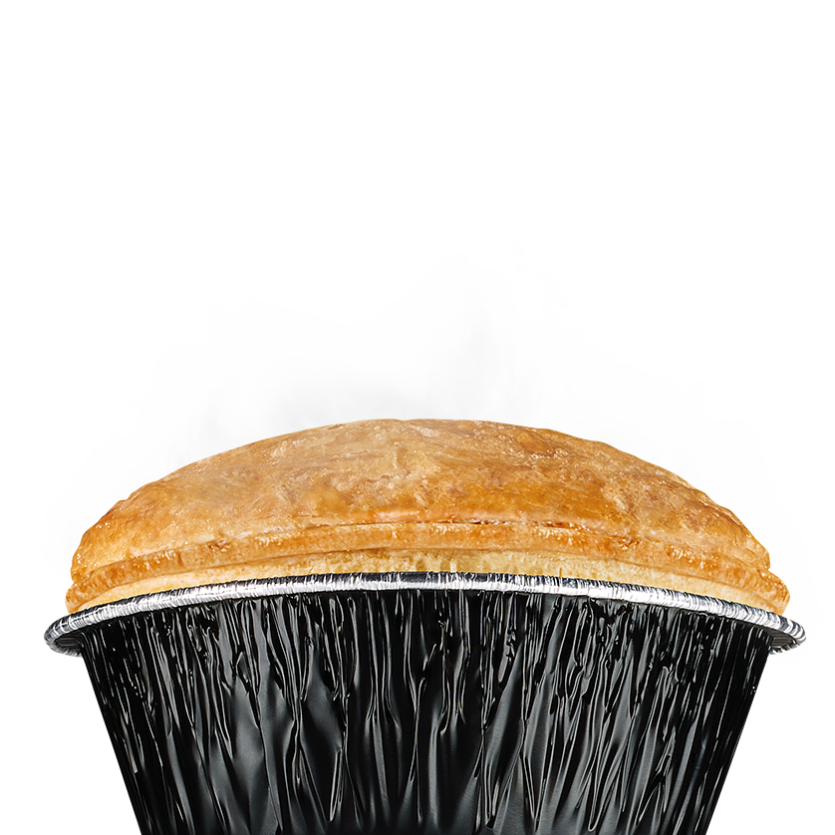 nutritional information
| Typical Values | Amount per 100g | Amount per pie |
| --- | --- | --- |
| Energy | 938kj/225kcal | 2241kj/537kcal |
| Fat | 11.8g | 28.2g |
| Of which saturates | 4.7g | 11.2g |
| Carbohydrates | 17.7g | 42.3g |
| Of which sugars | 1.0g | 2.3g |
| Fibre | 4.5g | 10.6g |
| Protein | 9.7g | 23.1g |
| Salt | 0.75g | 1.79g |
Contains: Wheat Flour, Wheat Protein  & Milk.
May also contain (traces of): Barley, Celery, Mustard  & Soya.