At the Game
Since the 1980s, sport and Pukka Pies have gone hand in hand.
The knot of excitement in your stomach, the warmth of your scarf against the nipping cold, the triumphant roar when your team clinches that longed-for victory in the last, nail-biting minutes.
There's nothing like watching the game at your home ground while clutching a lovely, hot Pukka. Since Pukka was first served at Millmoor, Rotherham United's old ground, in the early 1980s, we've settled into more than 40 sportsgrounds and stadiums across the UK. Whether you're cheering on your football team, watching the rugby or following anything from basketball to speedway, we'll be there to see you through.
At Rotherham United, Pukka's been so popular with fans that we extended our partnership deal – and now they're our exclusive pie provider. The success of the Pukka Pies product, and the support you get from everyone involved, speaks for itself. I'm thrilled that we work together.
Steve Coakley, Rotherham United Football Club
Our pitch-side range
Whether you're at a football ground or a rugby stadium, our lip-smackingly satisfying pitch-side pies are perfect for eating steaming hot, straight from the foil. There's no better way to keep warm at halftime.
Chicken Balti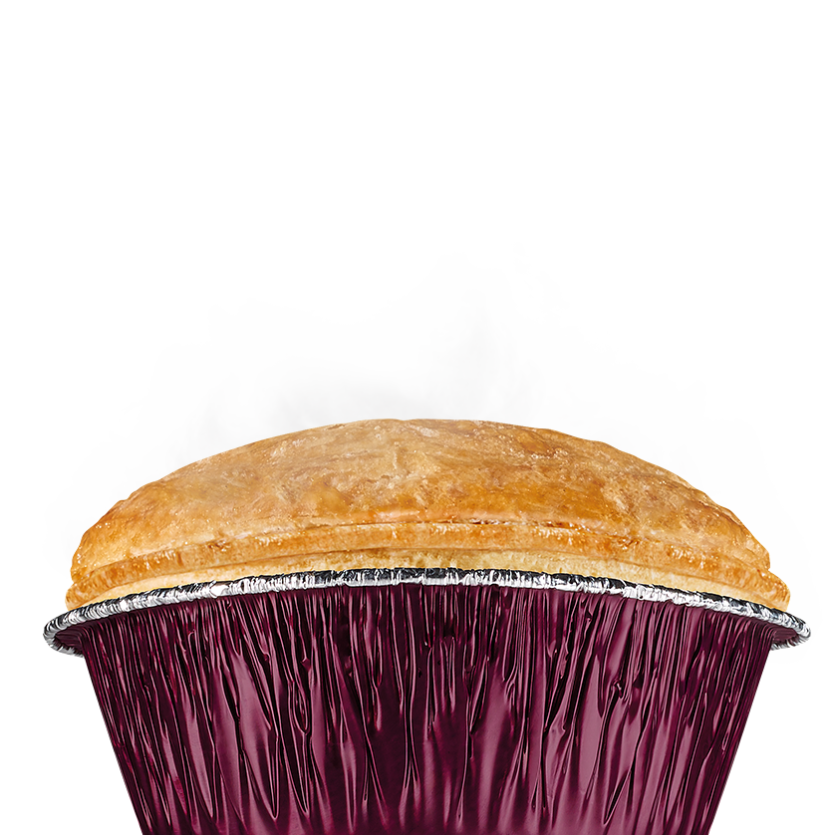 All Steak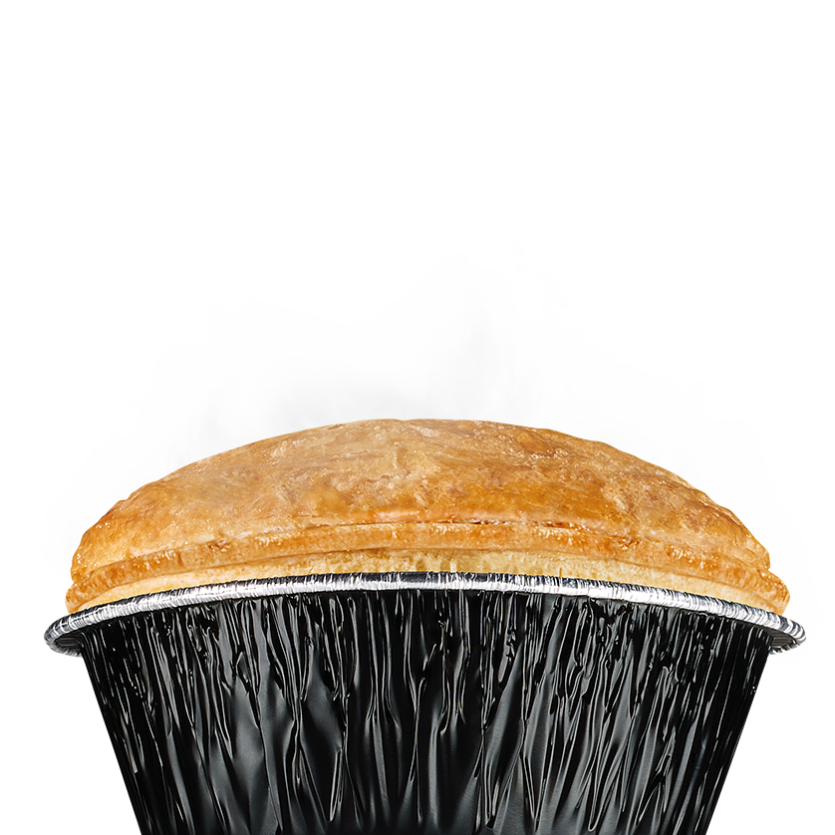 Minced Beef & Onion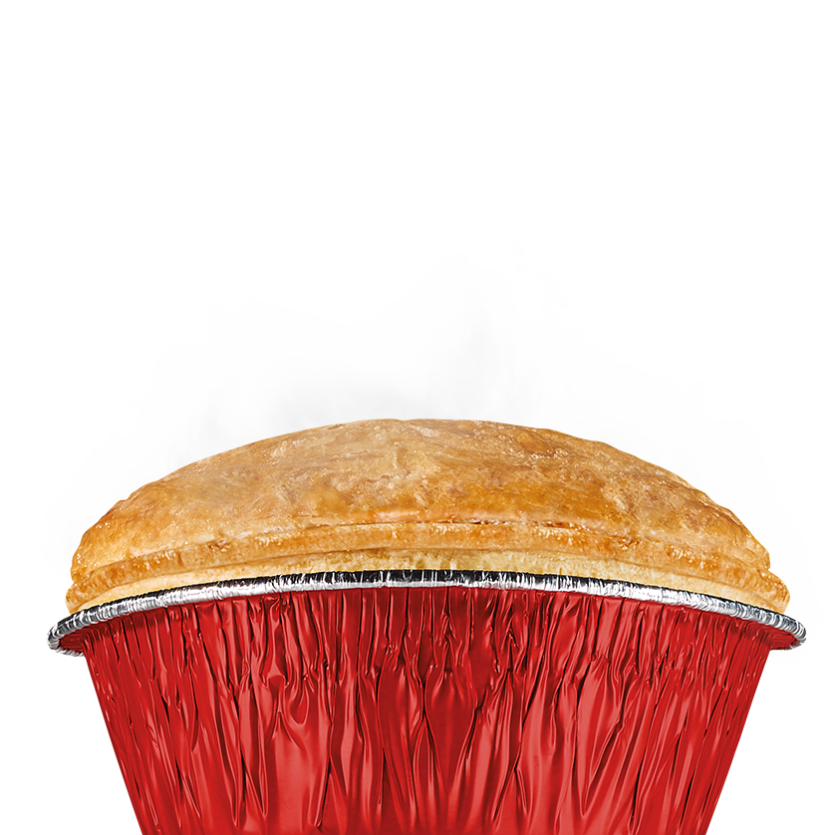 Potato, Cheese & Onion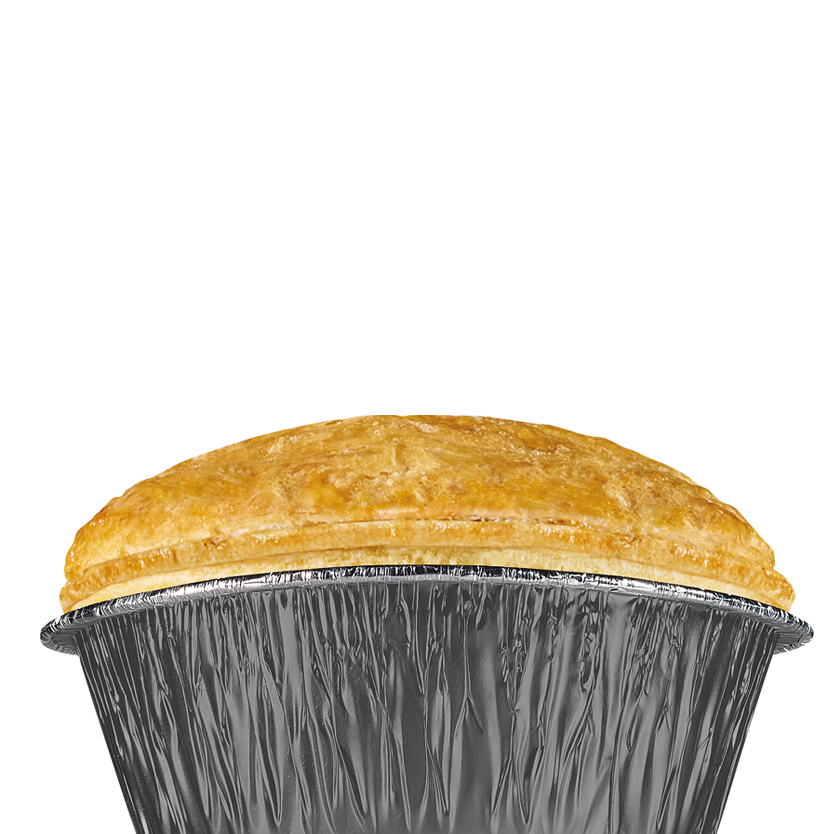 Veggie Tikka Masala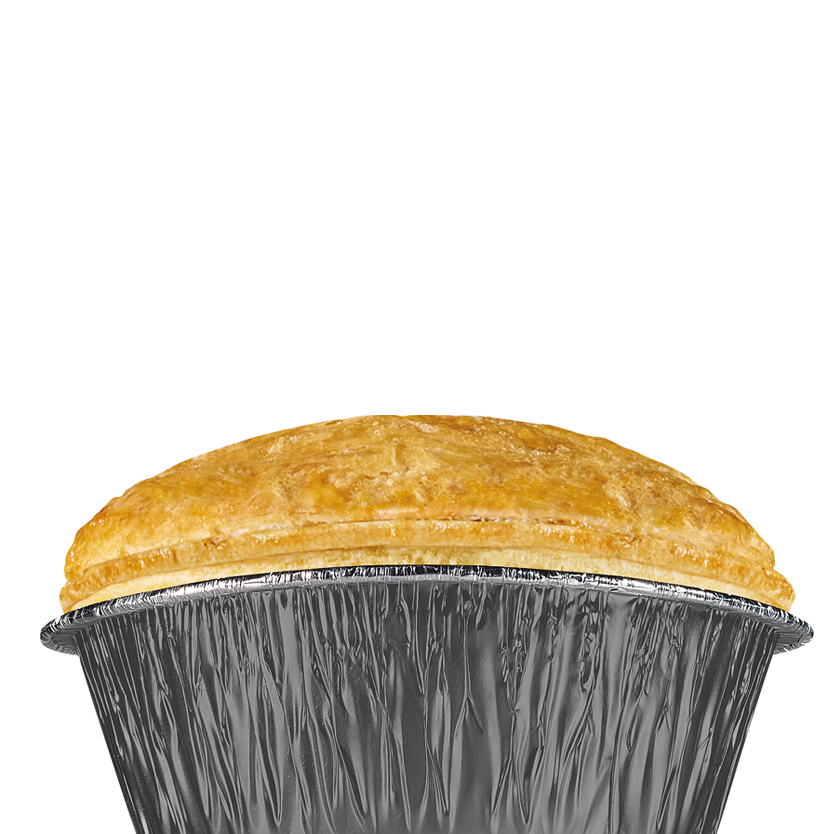 Steak & Ale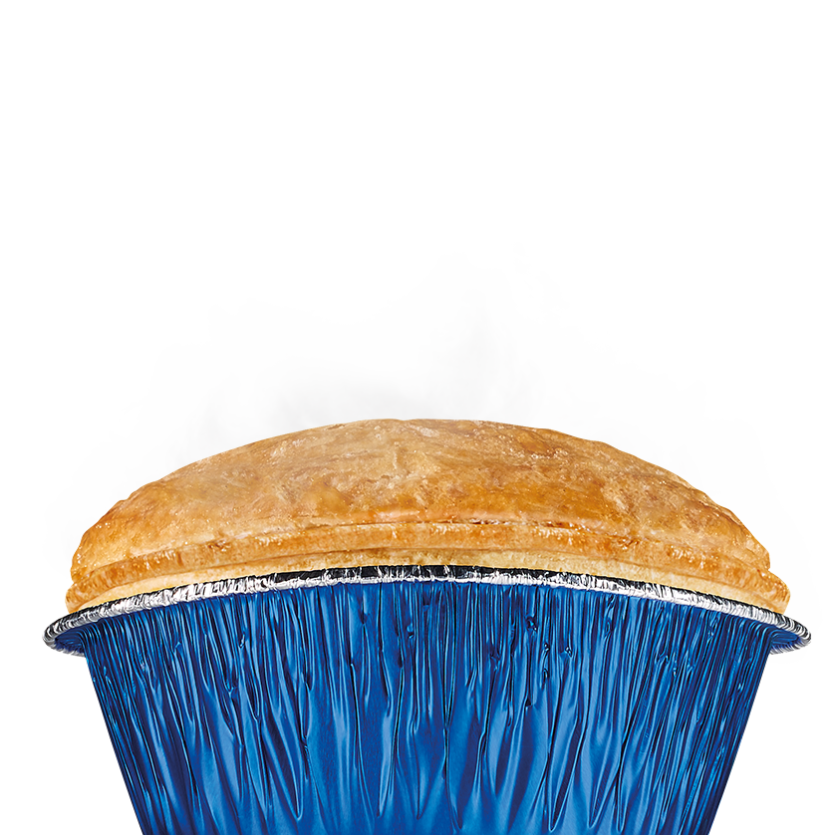 Chicken & Mushroom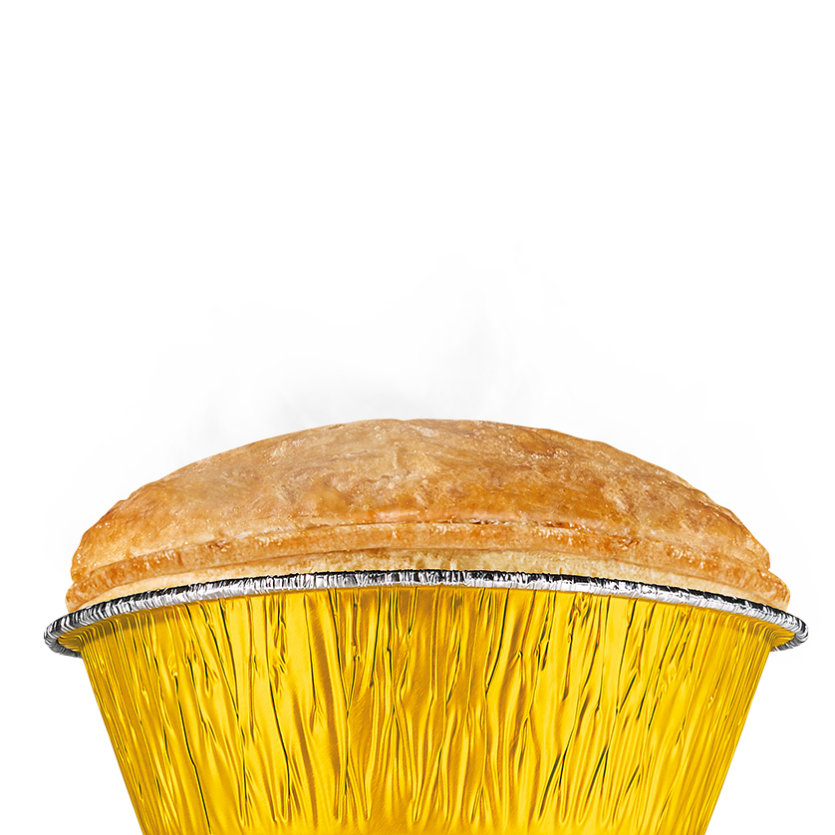 Steak & Kidney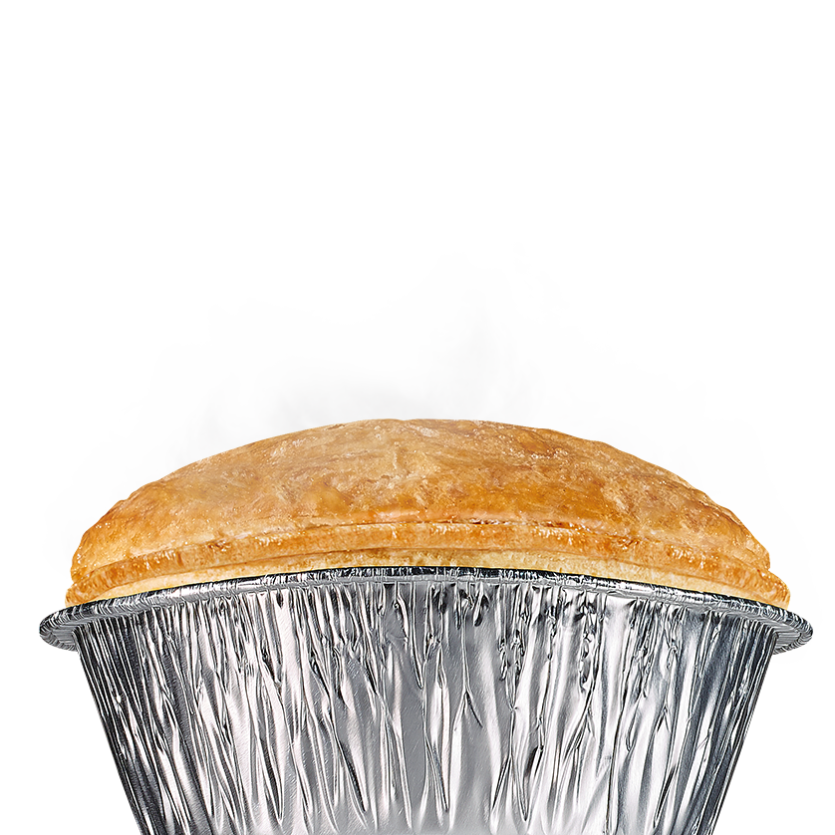 nutritional information
| Typical Values | Amount per 100g | Amount per pie |
| --- | --- | --- |
| Energy | 945kj/227kcal | 2164kj/519kcal |
| Fat | 13.4g | 30.7g |
| Of which saturates | 4.2g | 9.5g |
| Carbohydrates | 16.8g | 38.4g |
| Of which sugars | 1.7g | 3.8g |
| Fibre | 2.7g | 6.2g |
| Protein | 8.4g | 19.2g |
| Salt | 0.84g | 1.92g |
Contains: Wheat Flour, Milk & Wheat Protein.
May also contain (traces of): Celery, Soya & Mustard.
At home

Discover the recipe, explore our flavours, and find out where to get your next Pukka Pie fix.

Read more

At the chippy

Discover our love affair with Britain's fish and chip shops – it's been going on for more than 50 years.

Read more