Join the People's bakery
Work with us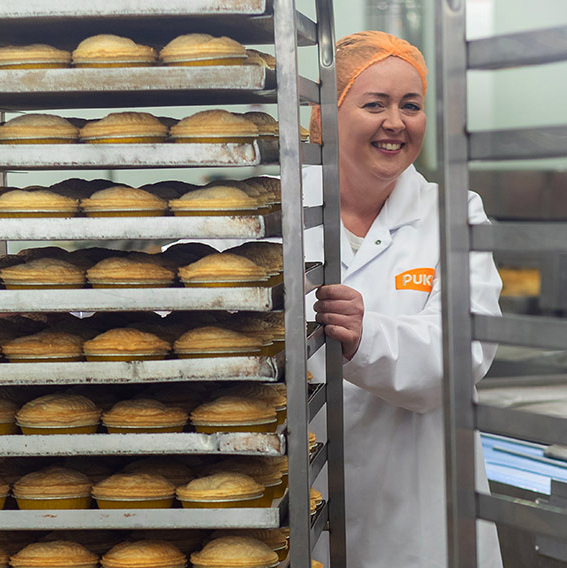 For over 55 years our staff have been proud to bake pies for the people of Britain.
We're always on the lookout for more people to join the Pukka family, so get in touch by email [email protected] and find out what opportunities we have.
Pukka's still an Independent family company today. We're just a little bigger, that's all!
With more than 50 years spent making pies, we've become quite the experts.
These days our 360-strong team sells around 60 million pies a year in the UK and even abroad.
But while we may have grown, we're still based in Leicestershire just a stone's throw from where it all began, baking all of our pies on site using many of Trevor and Valerie's original recipes. We're proud to make pies that are distinctively Pukka, and with our tasty, honest, feel-good food, we put smiles on faces at dinner tables, football games and local chippies.