Continuing to Bring Pies and Chips to the Nation
At Pukka we're proud to be the people's pie.
Ever since we first started making and baking pies for the people in 1963, fish and chip shops have been – and always will be – at the heart of our story.
Now more than ever, it's important that the industry unites. That's why we want to support fish and chip shops who are offering home deliveries in their local area.
Free support from Pukka
Get your hands on your free poster here, and we'll get one posted out to you.
If you'd like personalised social media support, email us at
[email protected] with the name of your chippy, address and opening days/times*.
Together, we can make sure people continue to tuck into their teatime favourite.
*Offer valid to the first 50 chip shop enquiries for social media support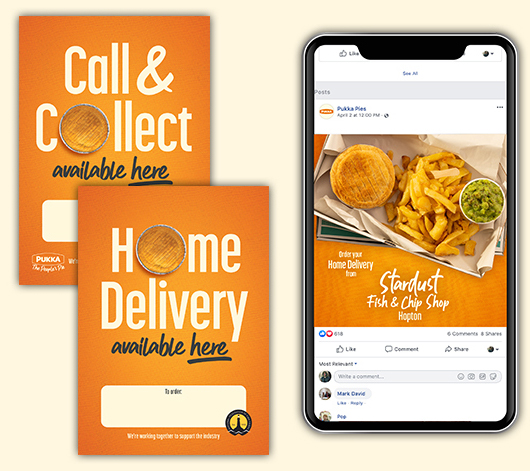 How the local chippy is continuing
to deliver pies to the people
The stardust fish and chip shop, in Hopton, was one of the chip shops to take up our offer of free support.
The chippy had launched a delivery service via JustEat and was grateful for Pukka's offer of a free poster and advertising campaign.
We designed an advert promoting the Stardust's home delivery service and then targeted 15,000 local residents using Facebook advertising to spread the word.
Over

people reached on
facebook in just 1
week across 4 chip
shop adverts
Over

clicks through
to 2 chip shop
websites in
1 week
" The Facebook advert was great for driving awareness of the
new delivery service with local residents, and it brought in new
customers who hadn't been to the shop before. What's more,
it led to a 50% increase in delivery orders. "
Gary Costar, Owner of The Stardust Fish and Chip Shop
Direct to Fish & Chip Shop Delivery Days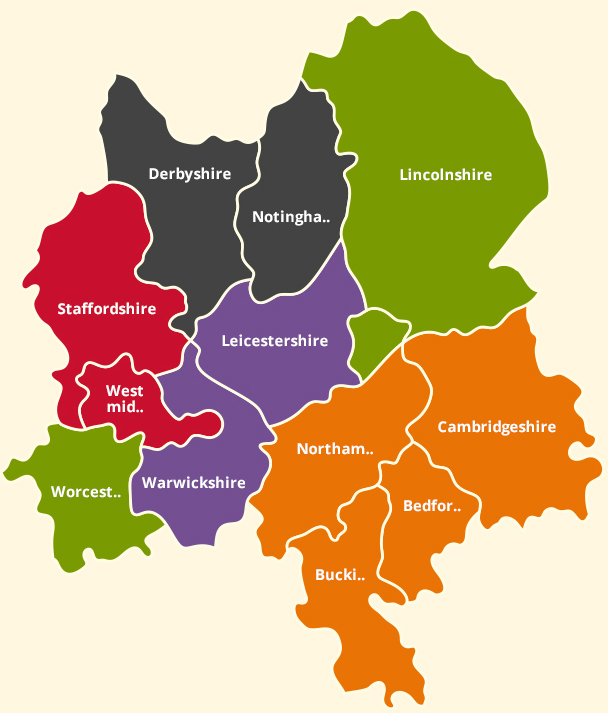 County
Delivery Day
Round
Nottinghamshire
Monday
R5
Leicestershire
Tuesday
R4
Bedfordshire
Wednesday
R11
Buckinghamshire
Wednesday
R12
Cambridgeshire
Wednesday
R7
Northamptonshire
Wednesday
R11
Staffordshire
Thursday
R12
West Midlands
Thursday
R9
Worcestershire
Friday
R10
Due to Fish Chip shops closures, we have unfortunately had to consolidate some of our delivery rounds for the time being.
This was a difficult decision, as service and flexibility is really important to us at Pukka, but a decision we had to make.
To help you to best manage the re-opening of yout business, this is a map of the latest delivery days in our area please use this to plan your next delivery and note these may not be your normal delivery days.
If you are desperate for pies and cannot wait for your delivery, you can pick up direct from the bakery in Syston Leicester, please let us know in advance.
Thank you for your continued support, stay safe and we look forward to returning to normal trading conditions soon.