Want to stock Pukka but not sure who to contact? Meet our Foodservice team who can help with any enquiry you might have. Whether you're looking to become a new stockist, maximise your existing relationship or get hold of free point-of-sale and marketing support. ​
Craig Hadfield
Head of Foodservice
I have been with Pukka for 4.5 years, initially joining the business managing retail accounts and then moving to Foodservice around 3 years ago.​​
Before joining Pukka I held Senior Commercial roles for several large food organisations, including 2SFG, Tulip, Vion and Grampian, to name a few. Although these roles were all in the retail sector, my early career started as a chef, then moving to sell into the Foodservice sector for wholesalers and smaller food manufacturers. ​​
My role as Head of Foodservice challenges me with building our Foodservice wider sector strategy while staying close to our fish and chip shops and stadia customers, who are incredibly important to Pukka. We will continue to support these sectors with point-of-sale, merchandise and activity during these difficult times with many of our items provided free of charge – just give us a call. ​​
My favourite Pukka product is the All Steak Pie – it's rich in flavour and never has any gristle, now we use brisket in our recipe, so never fails to deliver. ​​
Feel free to contact me or the team if you require point-of-sale, advice or just a good old chat! ​
Email me at [email protected] or call on 07966 380097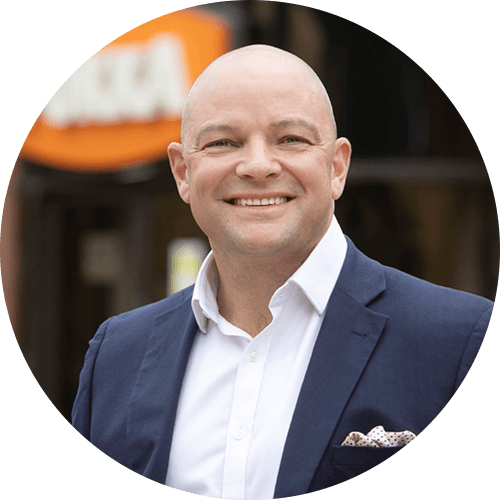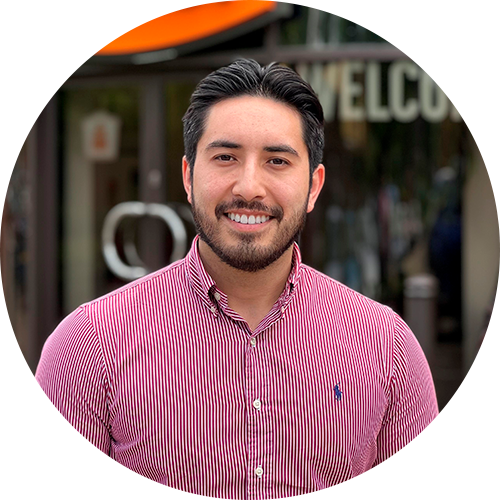 Anthony Choi
Senior Commercial Manager
I joined Pukka in Nov 2019 after leaving my previous role as a Travel & High Street National Account Manager at PepsiCo, where I'd spent 8 years. Since then the time has absolutely flown by, and I've never looked back.​
My current role as Senior Commercial Manager sees me responsible for implementing our wholesale strategy and managing our route to market partners across the UK. They supply all manner of sectors such as; Fast Food, Catering, Healthcare, Education, Leisure & Tourism to name but a few.​
​
My favourite Pukka product is the Vegan Chicken & Mushroom Pie, as although I'm not vegan – its likeness to a real meat product has blown me away… I couldn't tell the difference!​
If you're from a national distributor or a small independent shop – we have the products and network to help continue to feed the nation, so contact me today to enquire!​
Email me at [email protected] or call on 07970 365209
Nik Jones
National Account Manager
I joined Pukka in 2018 and have loved every minute of my time. I initially joined the business on a temporary contract in the retail team and couldn't say yes quickly enough when the business offered me a permanent role as part of the Foodservice team.​
My role as a National Account Manager sees me as responsible for the stadia & leisure customers. This is great for me as someone who loves sports; a passion which I believe helps me deliver the best solution for each customer. Alongside this, I also manage our export business; making sure our consumers can still get the great taste of Pukka when they are not in the UK.​
My favourite Pukka product has to be the Chicken Balti Pie, it goes great with a beer – so it's not surprising it's our number one product in stadia!​
Whether you are looking to put pies in your local team's clubhouse or you're wanting to sell our products abroad, please don't hesitate to get in touch. ​
Email me at [email protected] or call on 07583 064844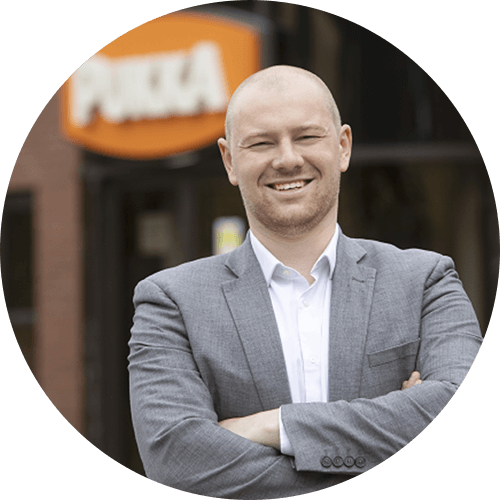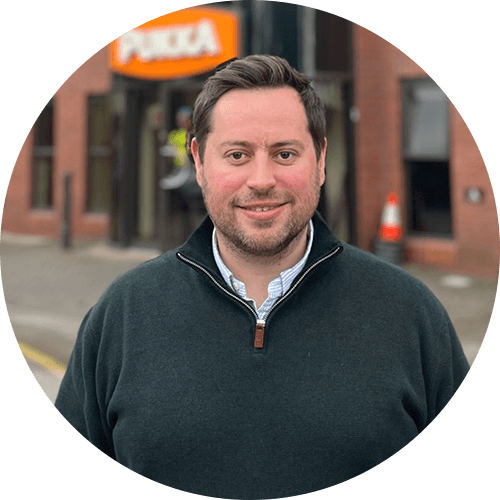 Andrew Rosser
Commercial Manager
I joined Pukka in April 2022 after 10 years with PepsiCo as a National Account Manager for their out-of-home channel. Pukka really stood out as a business that I could be passionate about as it's still a family-run business with all the tools in place to grow. Since joining the business every single person has been so welcoming and supportive. ​
My role as a Commercial Manager in the Foodservice team means that I am responsible for managing the 70+ wholesalers that mainly have a foothold in the fast-food industry. I report directly to the Foodservice Controller along with the other 3 members of our team. We have a great culture and a lot of fun!​
My favourite Pukka product must be the Chicken Balti Pie. I have grown up eating this pie at football games and it's the perfect halftime snack!​
Email me at [email protected] or call on 07811 066300
Cameron Gilchrist
National Account Manager – Sport & Stadia
I started Pukka in June 2023 after 4 years playing professional football and 6 years in the sports teamwear market. As soon as I heard there was an opportunity to combine my passion for sport with a company that has Pukka's brand power I couldn't wait to get started and now I help look after our sport and stadia customers as a National Account Manager.
My current role sees me look after our 45+ stadia accounts whether this be in the Premier League, EFL or our local grassroots teams, ensuring our assets are in play but also offer a best in class service which we pride ourselves on here at Pukka.
My favourite Pukka product in true stadia fashion is the Chicken Balti Pie, only now I can enjoy eating these when visiting a stadium as opposed to playing.
Email me at [email protected] or call on 07929 791 553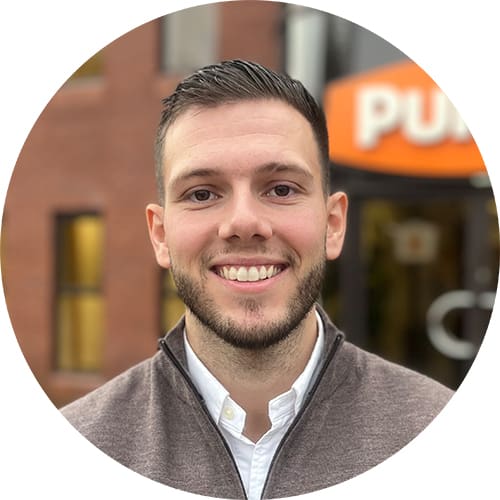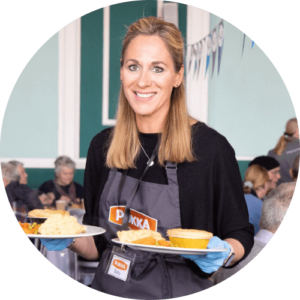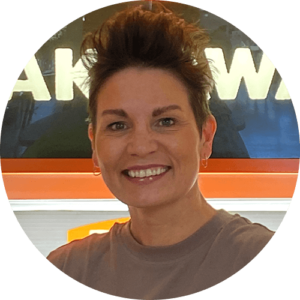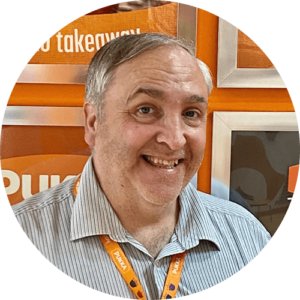 Meet our dedicated Customer Services Team: Sally, Tim and Kirsty. This fantastic team have over 85 years of experience at Pukka between them! Sally heads up the team with a wealth of knowledge after working her way through many areas of the business in the last 24 years, including Sales, Marketing and also Customer Service. Tim and Kirsty are also very experienced after being hands-on in many areas, including within our Bakery, Sales, Customer Service and even attending company exhibitions.
Our dynamic team will be able to deal with any of your enquiries, meet your point-of-sale requirements and also give you extensive knowledge of our products and distribution. Please do not hesitate to give our customer services team a ring if you require more information regarding our Foodservice Business.​
Email us at [email protected]