It's not easy being veggie, especially if you're a Pukka fan. Going meat-free means saying goodbye to your favourites. Steak & Ale, Chicken & Mushroom, Minced Beef & Onion… they're all treats of the past.
Well, we hate for anyone to feel left out.  So, we're chuffed to introduce our new Veggie Tikka Masala with Chickpea and Spinach.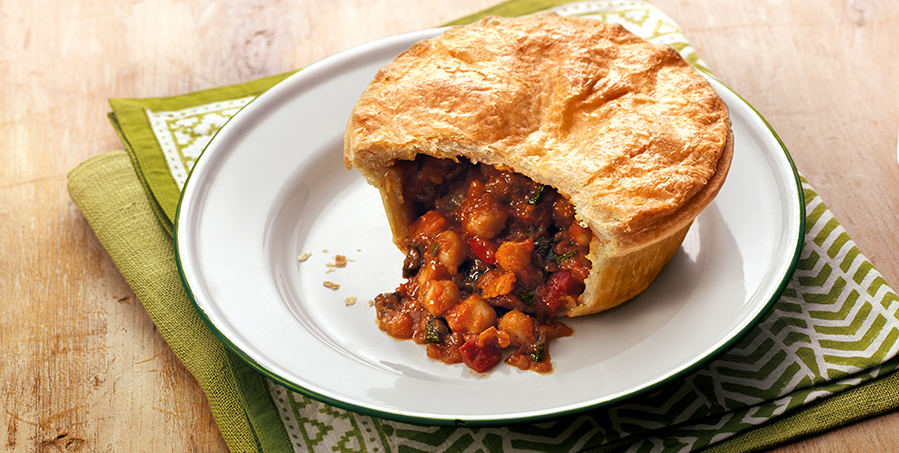 In this pie, two of the nation's favourites – tikka masala and Pukka – come together. It's filled with chickpeas, spinach and other tasty veg cooked in an aromatic tikka masala sauce, all cosied up in our signature light and flaky puff pastry. And while we've made it especially for veggies out there – this hearty, Vegetarian Society-approved recipe with a carefully spiced sauce is sure to warm the hearts of meat-eaters (and curry fans) too.
For a filling midweek meal, plate up with fat, home-cut chips straight from the oven or a herby serving of roasted vegetables. Oh, and it's no coincidence that it's on the shelves just in time for National Curry Week (9th – 15th October); that's just the excuse you need to pop it in your basket.
Find Vegetarian Tikka Masala in Co-op and Asda for £1.75. Tried it? Click over to our Facebook or Twitter to let us know what you think!