That's it. It's over! As British Pie Week draws to a close, we've counted the votes of the Great Debate and settled things once and for all. After all your impassioned potato posts, pie-loving tweets and hungry comments, the results are in.
Chips are officially the UK's favourite Pukka side!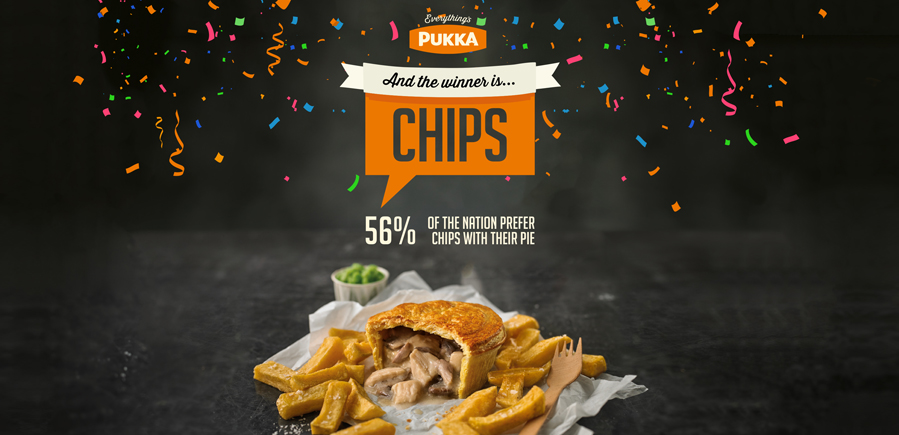 The results come after the we launched The Great British Pie Debate, inviting Brits to cast their votes in an online poll during British Pie Week (5th – 11th March).
In an incredibly close result, the final poll showed chips only just pipping mash to the post, landing 56% of the vote.
Food historian Seren Charrington-Hollis thinks it's a noble win for the humble chip: "Pie and chips are a winning combination and ingrained in British culture. A good pie is the ultimate comfort food, and that's just one of the reasons us Brits love it so much. It's safe to say that pie and chips is a wholesome and hearty meal that can be shared and enjoyed across the generations."
We can't say we're surprised at the result. Pie and chips is a hero dish in chip shops and pubs right across the UK, and we've been supplying the nation's chippies for over 50 years. But whether it's pie or mash on the side, we reckon pastry's the real winner – with over 10,000 votes in the online poll it's clear you lot really love your pie.
Thanks everyone for voting. We can't wait for Pie Week 2019!